After a successful Design Debates this past September, AIGA Pittsburgh has turned Design Debates into a panel series covering a different design topic each session. In partnership with 4moms, this Design Debates will cover the topic of In-House teams. The evening will cover the opportunities and struggles facing a large majority of the design community.


Thursday, April 6th
4moms
912 Fort Duquesne Blvd, Pittsburgh, PA 15222


Happy Hour:
6:00 - 7:00
Sharp Edge Bistro
922 Penn Ave, Pittsburgh, PA 15222


Design Debates:
7:15 - 9:00
4moms
912 Fort Duquesne Blvd, Pittsburgh, PA 15222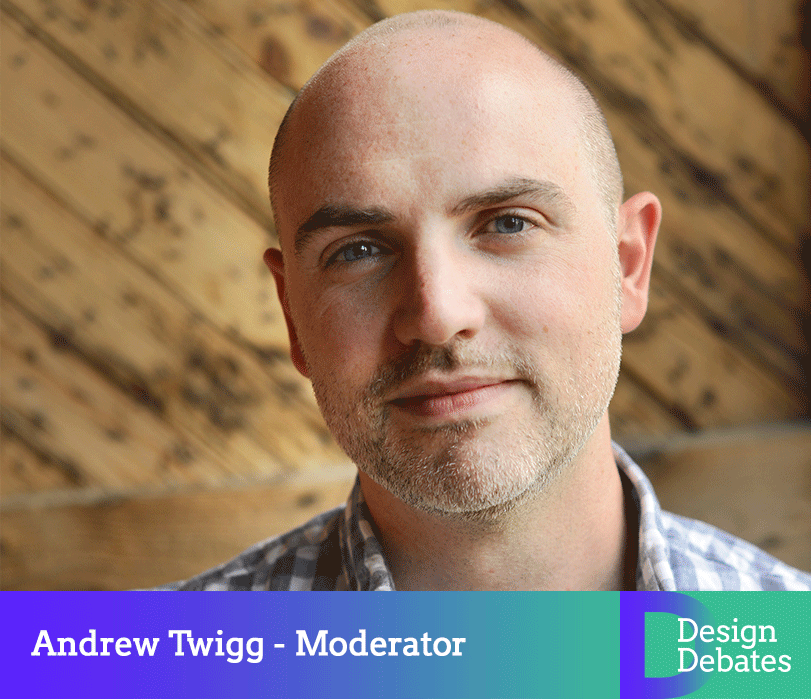 Andrew Twigg - Moderator
Andrew is Assistant Teaching Professor at the Carnegie Mellon University School of Design, where he has focused on web design and cross-media design systems, and is an independent designer focused on visual-verbal design strategy, branding and web design.
Prior to establishing Andrew Twigg Design Studio, LTD, he lived in Chicago where he worked at startups and in agencies on established and emerging consumer and business-to-business brand and content strategy, web strategy, and SEO. He is currently the Treasurer of AIGA National Board and serves on the Advisory Board of AIGA Pittsburgh.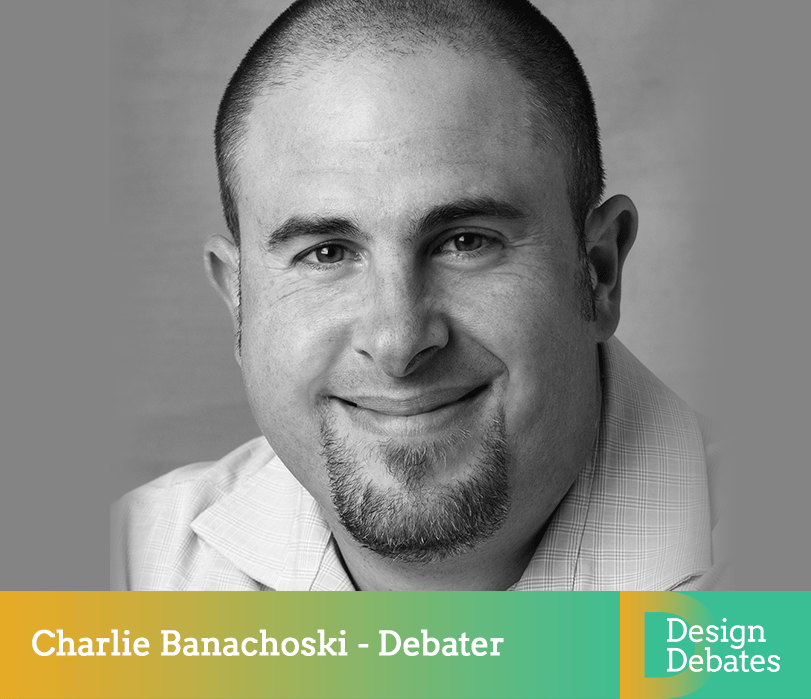 Charlie Banachoski - Debater
Sr. Manager Graphic & Brand Design
PPG / Architectural Coatings
Charlie graduated from La Roche College in 1997 with a BS in Graphic Design. He went on to work at a few agencies in Pittsburgh for the first 10 years his career. During that time he had the opportunity to work on a wide range of projects for many clients across several different industries. His experience designing for healthcare, financial, food & beverage, education, and an array of consumer-packaged goods, helped him learn a lot and work with some really great people.
In 2009 he began working in-house at PPG for the Architectural Coatings business unit. At that time, he was one of three designers who supported a marketing team of thirty who managed a portfolio of seven paint and stain brands. As PPG grew the size of the marketing team grew into what is now one hundred marketers managing twenty-four paint, stain and specialty products brands in the US and Canada. Currently, he leads a team of thirteen extremely talented and agile graphic designers in the US and Canada that have a wide range of talents and capabilities. He continues to be an advocate for design in business and he is always looking for ways to grow and strengthen the team.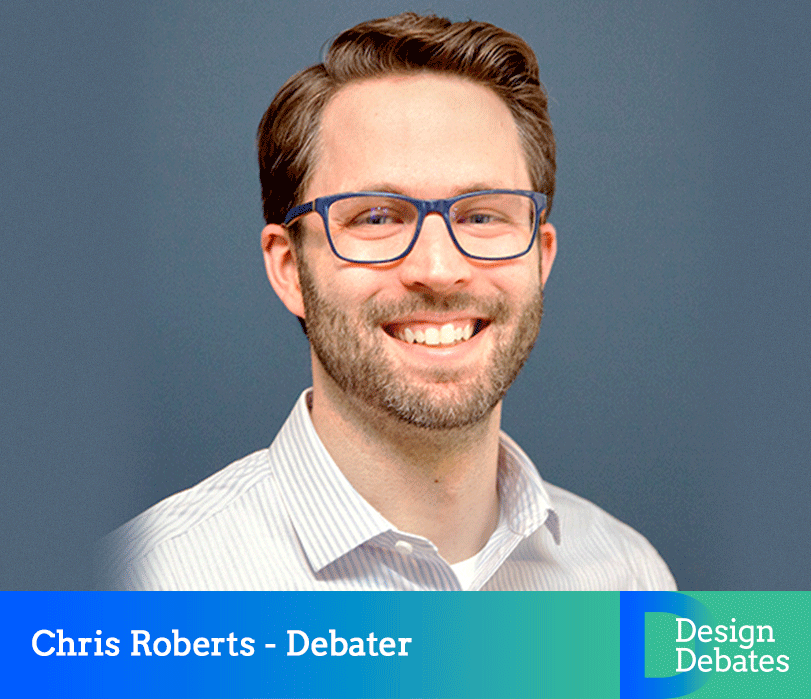 Chris Roberts - Debater
Product Design Manager, Rivers Agile
Chris Roberts, a multi-disciplinary designer, is skilled at observing and understanding how people think and interact in a blended digital and physical world and then crafting appropriate solutions for them. 

While business challenges are everywhere, both in how and where we work, as well as the things we create, he believes that successful solutions are found when a balance between user and business needs are met. By leveraging the power of human-centered design, he solves complex issues, crafts actionable strategies, and creates exceptional, holistic experiences for people. 

Chris has helped clients innovate across various industries from health care to oil and gas, to chocolatiers, from both the start-up to Fortune 500 level. In these engagements, he has provided design leadership across multidisciplinary teams as well as peer to executive stakeholders.


He often gets separation anxiety when not near a whiteboard or post-its.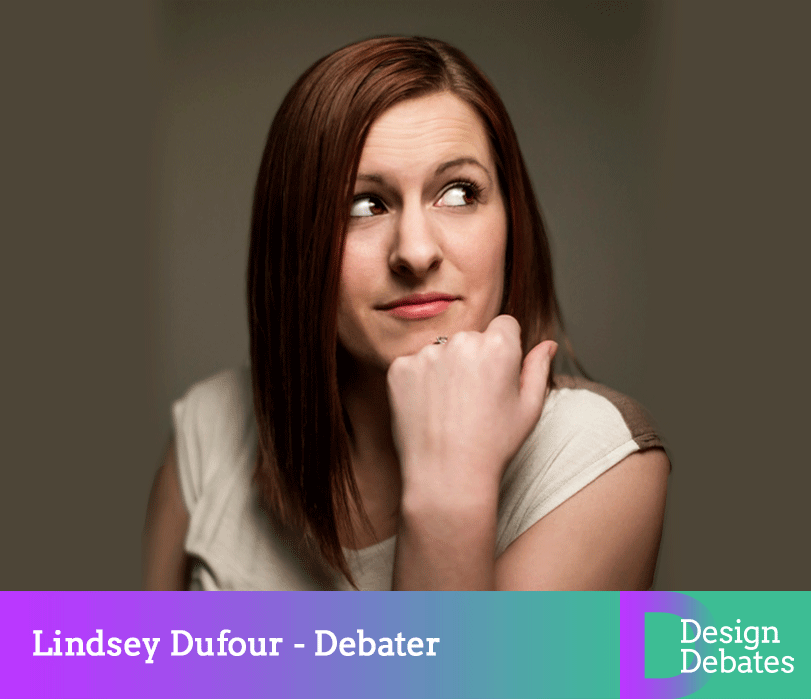 Lindsey Dufour - Debater
Sr. Graphic Designer
4moms
Lindsey Dufour is a Seton Hill University graduate and professional graphic designer specializing in consumer goods. She began her career as an in-house graphic designer for American Textile Company, a basic bedding manufacturer located in Pittsburgh, PA. There she gained her expertise in packaging and print design and learned about manufacturing and print processes. Her work there included launching the packaging design of a brand new category for the Sealy brand.


In 2013, her experience and knowledge in packaging design landed her a job at 4moms as a Graphic Designer with a focus in packaging design. She has helped expand the existing 4moms packaging and brand with the launch of several new products. Her role there has grown to include app design, digital marketing, web design and in-store merchandising. Lindsey enjoys the freedom that working in-house has given her to work across multiple different media.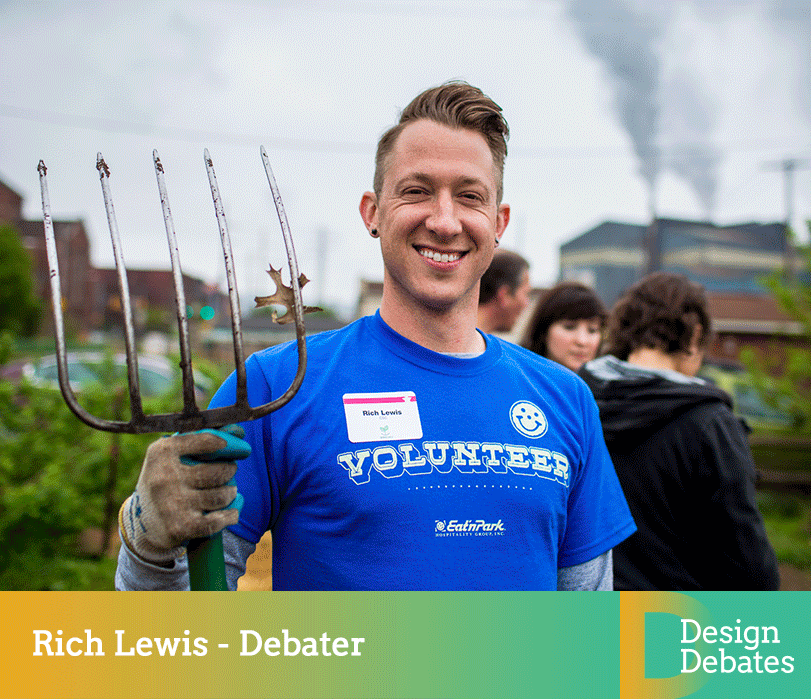 Rich Lewis - Debater
Director, Creative Services
Eat'n Park Hospitality Group
Rich is a strategic, multidisciplinary designer & creative director with a passion for delivering lavish user centered designs that accomplish key business goals. He works closely with an amazing design team and encourage innovation while creating better engagement for clients and more powerful user experiences for audiences. When not delivering best in class user experiences, Rich enjoys painting, biking and family time.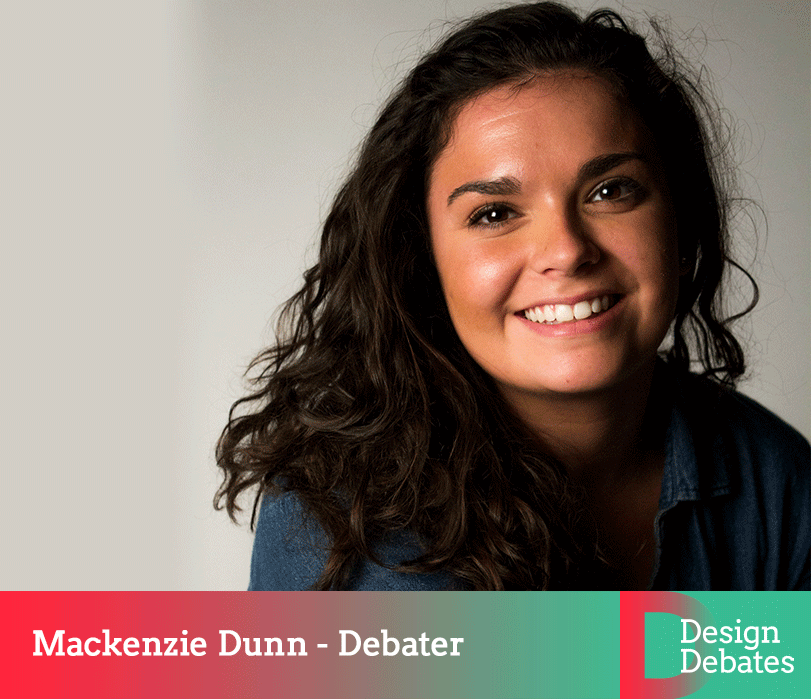 Mackenzie Dunn - Debater
Associate Digital Designer
American Eagle Outfitters
Mackenzie is a recent grad as of May 2016 from the School of Design at Carnegie Mellon University where she studied Communication Design and Psychology. Now almost a year at American Eagle, she works on the UI, visual brand & path to product experience for AEO customers. She has played an active role in enhancing the brand with a variety of creative challenges & enhancing the communication line between developers and designers.