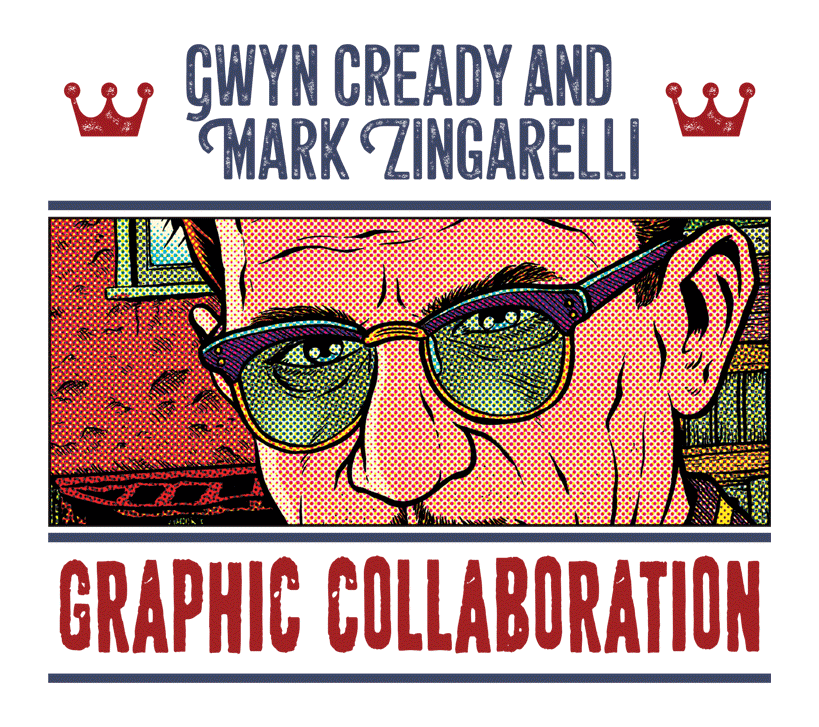 Are you a fan of graphic novels? Have you ever wondered how writers and artists work together on such projects? Famed cartoonist Mark Zingarelli and writer and AIGA member Gwyn Cready will discuss twists and turns of their in-process collaboration. 
Zingarelli's cartoon and illustration work has appeared in The New Yorker, Esquire, Time, and many others. He's the illustrator of the critically-acclaimed graphic novel, Second Avenue Caper, which won the Village Voice Award for one of the 10 Best Graphic Novels of 2014 and the Lambda Award for Best LGBT Graphic Novel of 2014.
Cready is the author of nine novels and the winner of the RITA Award, the most prestigious award given in romance writing. Her work has appeared in Real Simple and USA Today, among others. She works with illustrators and designers every day as a writer at ThoughtForm in Pittsburgh.
The event is co-sponsored by AIGA and East End Brewing, and takes place at East End Brewing's Tap  Room at 102 19th Street in the Strip, from 6 pm to 8 pm on Thursday, July 13. Please register as space is limited. The event is free.



Sponosored By: